Lion Batteries market a comprehensive range of quality automotive batteries for motor vehicles, motorcycles, commercial vehicles, deep cycle applications, marine, agriculture and small / stationary engines.
Refer PRODUCTS for full details by market segment including detailed product catalogues.
LION RED Premium Sealed Maintenance Free (SMF)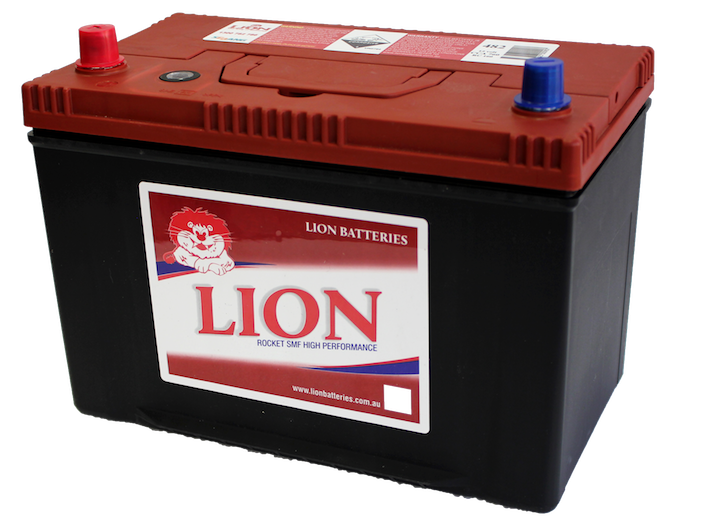 Lion's Premium Sealed Maintenance Free (SMF) range of calcium/Calcium design batteries offer a complete range across all market segments including the latest technology AGM/EFB design batteries for Stop Start vehicles, a comprehensive Euro Din range and high crank dual purpose automotive deep cycle and marine applications. The Lion Red range of SMF batteries offer a premium position in terms of quality manufacture, capacity and long life performance. Customers seeking a high quality battery at OE specification capacity will benefit from a true value for money proposition in this range. The distinctive black case, red top, red label livery stands out as a premium range in a host of retail and trade businesses throughout Australia.
LION BLUE Economy Sealed Maintenance Free (SMF)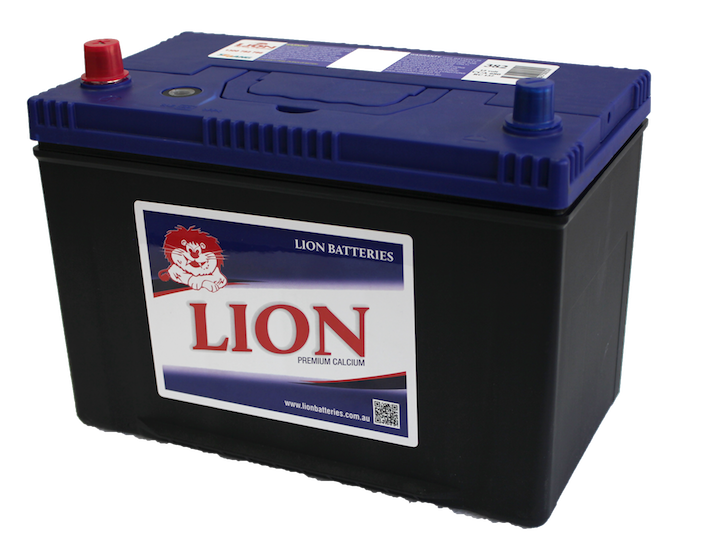 Lion's Economy Sealed Maintenance Free (SMF) range of Calcium/Calcium design batteries offer a fast moving range of quality SMF products at a competitive price position. The Lion Blue range covers fast moving products across Passenger, Truck and Agricultural applications as well as selected Euro Din and Marine products. Customers seeking the high quality of a Sebang Global manufactured battery at a competitive price point linked to CCA capacity will benefit from this range.
LION BLACK Conventional Low Maintenance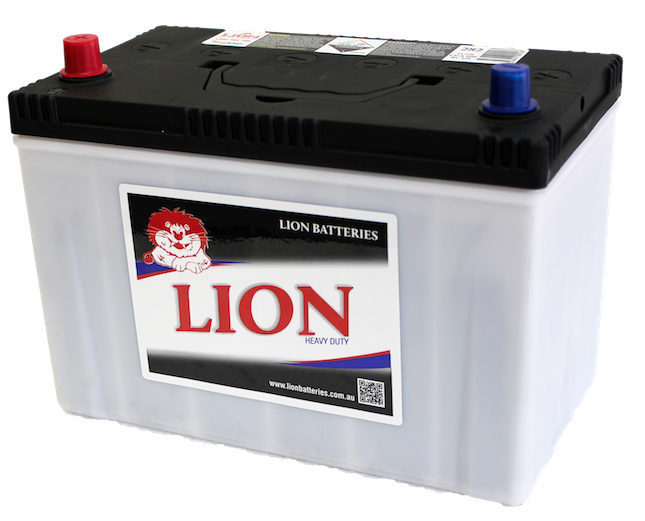 Lion's Conventional Low Maintenance range of vent plug accessible batteries offers customers the traditional option of a price effective conventional design battery.. Featuring a white case, black lid and a black Lion label the range is positioned for those customers who are seeking the benefit of vent plug accessibility for fluid top up, often required in harsh operating conditions. The Lion Black range is competitively priced to suit the more cost conscious customer yet still features a premium Calcium/Calcium design to provide extended life and performance.
Batteries For All Market Segments
The Lion Automotive Range fully covers all market segments and applications for the Australian Automotive market. The Lion Black Conventional range and the Lion Blue SMF range offer short ranges of fast moving products whereas the Lion Red Premium SMF range offers complete coverage in OE specification capacity batteries including new technology AGM/EFB batteries for Stop Start applications, dual purpose Deep Cycle, Marine and a full range of Euro Din and Euro Din Tall fitments for European vehicles.
Lion Commercial Deep Cycle '8 Series'
Lion's range of Heavy Duty Commercial Deep Cycle batteries in 6, 8 and 12 volt configurations service the commercial/industrial end of the Deep Cycle market. Robust and hardworking cyclical batteries designed for extended cycle life in harsh and demanding commercial applications offer customers outstanding performance for extended operating periods.
Find the right battery for your vehicle or application with our Battery Selector:
Use the form below to find the right battery for your car, truck, 4WD or boat – in fact any type of battery across our huge range.