Motorcycle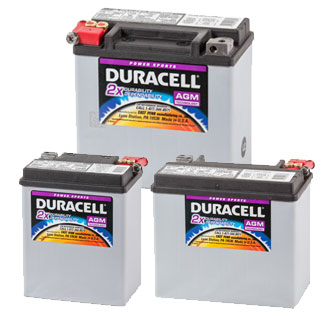 Lion Batteries offer a comprehensive range of Motorcycle batteries catering for all recreational, commercial and leisure pursuits.
Two Wheel markets suitable for all road and off road motorcycles, Four Wheel markets such as Quad Bikes and Water Sports markets such as Jet Skis are included in the Lion Motorcycle range.
The Lion range of Motorcycle batteries are specifically designed and manufactured to meet the specific needs and demands of applicable market segments with applications including:
Standard 6 volt and 12 volt motorcycle batteries
12 volt Heavy Duty motorcycle batteries
12 volt Sealed motorcycle batteries
The Duracell range of premium AGM (Absorbed Glass Mat) motorcycle batteries offer the ultimate in AGM motorcycle battery technology. Manufactured in East Penn Manufacturing Co. in the U.S.A., the Duracell brand offers the solution to your motorcycle battery needs.
No products were found matching your selection.
No news items currently available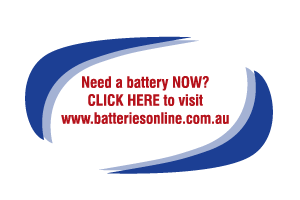 Disclaimer: Lion Batteries has made a concerted effort to present accurate information, which has been obtained from a variety of references including unpublished information sources and automobile manufacturers. Information presented is to be used as a guide only, and if in doubt, vehicle manufacturer recommendations should be referred to, to ensure correct battery fitment. Lion Batteries believes that information presented is accurate, however disclaims any representation, warranty, expressed or implied concerning battery specifications or fitment, and in no event shall be liable for loss or damage claimed as having arisen from the use of this catalogue.
Always check under bonnet and other clearances to make sure bonnet and other vehicle components do not contact battery terminals.