Information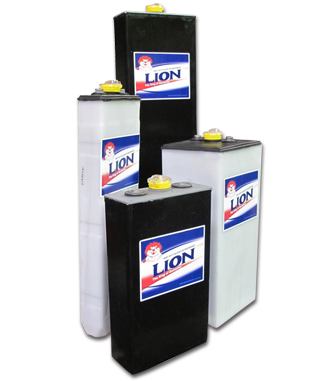 Lion Motive Power
Lion Motive Power stands ready to meet the demands of the growing Australian traction battery market, incorporating commercial business such as electric forklifts, material handling equipment and associated applications. Selling products under the iconic Lion brand, Lion Motive Power is fully equipped to meet both the on and off site demands of busy customers requiring quality traction batteries for commercial applications.
A prompt on site traction battery replacement and repair service is available, designed to minimise equipment downtime and improve operational efficiencies. Lion Motive Power is part of the Lion Batteries group of companies, an Australian owned family business servicing the Australian battery market for over 60 years.
Our Promise To You…
Technically competent, professional staff
Prompt response times for all battery service enquiries, quotations and orders
Industry leading product quality backed by the world's premium manufacturers
Flexibility to meet your individual battery and service requirements
The confidence of dealing with a solid and experienced Australian owned family company
No products were found matching your selection.
---
Terminal Configuration Sheet
Disclaimer: Lion Batteries has made a concerted effort to present accurate information, which has been obtained from a variety of references including unpublished information sources and automobile manufacturers. Information presented is to be used as a guide only, and if in doubt, vehicle manufacturer recommendations should be referred to, to ensure correct battery fitment. Lion Batteries believes that information presented is accurate, however disclaims any representation, warranty, expressed or implied concerning battery specifications or fitment, and in no event shall be liable for loss or damage claimed as having arisen from the use of this catalogue.
Always check under bonnet and other clearances to make sure bonnet and other vehicle components do not contact battery terminals.